Aquaculture has been one of the fastest-growing sectors with a significant increase in shrimp and tilapia production in recent years in Latin America, particularly in Ecuador, Brazil and Mexico. Aquaculture in Latin America has had its setbacks and problems, mainly health crises. Farmers have been intensifying production which brings an increased potential risk to animal health. To manage these conditions, aquafeeds are an important part of the solution, not only to meet the nutritional needs of the animals, but thanks to new additives, to increase the fish's capacity to support stressful conditions and their resistance against infectious diseases in farming conditions.
"Probiotics, prebiotics, synbiotics, organic acids, nucleotides and botanical compounds are the most cited aquafeed additives for formulating functional aquafeeds," said Siméon Fagnon, innovation product manager at Phytosynthese. "Botanical compounds usually consist of the mixture of either essential oils, plant extracts and/or some plant powders. With their richness and diversity in secondary metabolites, these compounds have been proven to have a potent anti-infectious and metabolic activity such as immunomodulation, stress release, antioxidant, hepatic and so on. However, only a few are currently used as feed additives."
Established in 1996, Phytosynthese is one of the pioneering companies in developing botanicals for livestock production, including aquaculture. Over the recent decade, the company has increased its activities in the development of plant-based additives for fish and shrimp production.
Functional feeds for shrimp farming
Under stressful conditions, shrimp, mainly L. vannamei, is sensitive to various pathogens such as white spot syndrome virus (WSSV) and pathogenic bacteria, such as Vibrio parahaemolyticus. "Although Ecuadorian shrimp researchers have significantly progressed in recent years with genetics, the use of natural preventive feed strategy contributes to obtaining a fast-growing shrimp, better feed utilization and robust shrimp to resist against unexpected situations such as salinity, temperature, pH and other sudden variations," Fagnon said.
In a recent collaboration of Phytosynthese with the University of Can Tho in Vietnam, Phytosynthese products significantly reduced mortality in challenging conditions against Vibrio parahaemolyticus (41%) and WSSV (20%). Moreover, with its active molecules from apitherapy technology, Artepillin C from green propolis also boosted innate immune parameters. "These findings will contribute to the goal of using natural alternatives to reduce antibiotic use in aquaculture," said Fagnon.
Ecuador has been leading shrimp production in the Americas followed by other countries such as Mexico, Brazil, etc. In each country, there are different farming systems and strategies to overcome diseases. "In all cases, implementing biosecurity and preventive strategies is crucial for keeping a good trend and securing production. Thus, the Latin American shrimp farming industry, including Ecuador, may consider adapted innovative technologies, functional feeds and robust post larvae to overcome different challenges during the grow-out stages," Fagnon said.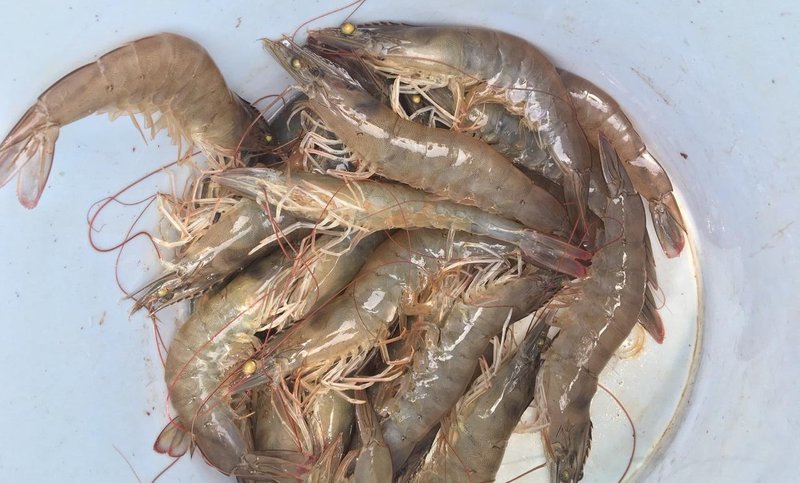 Tilapia
Tilapia is the second most important fish species produced in the world. In Latin America, Brazil and Mexico are among the top producers followed by other countries such as Colombia, Peru, Honduras, etc.
"As in other species, the tilapia industry can also benefit from botanicals. These compounds have the potential to improve feed efficiency and digestion, balance gut microbiota and ensure good gut integrity. Some have significant effects on liver function, such as cholagogue and choleretic activities, hepatic cell protection and regeneration from different toxins, such as mycotoxins," Fagnon stated.
Tilapia is mainly produced under intensive production which increases the risk of disease outbreaks such as streptococosis, franciselosis, edwarsiellosis and other viral diseases. "Preventing the occurrence of these diseases is a guarantee to have a good harvest at the end of the production cycle. Evidence through different combinations of natural active botanical molecules showed their capacity to not only enhance growth performance and biomass but also reduce mortalities and risk of total loss in case of emerging diseases in farming systems," Fagnon said.
The variation of different environmental and water quality parameters is a critical point for aquaculture production. For instance, temperatures above 32°C may lead to a reduction of growth performance, feeding efficiency and an increase in mortality in tilapia. "To cope with this, in addition to all innovative technology to monitor production, preventive strategies through adapted feeding programs and/or functional feed must be implemented. Functional ingredients offer fish the capacity to modulate their metabolism and support any unexpected conditions. Moreover, feeding fish with adapted feed contributes to keeping the significant potential of fish to achieve better growth through a higher feed intake and better nutrient digestibility," Fagnon explained.
Plant-based ingredients
As aquafeed feed millers move to plant-based ingredients, feed additives have become key to improving digestibility. The main limit of such ingredients is the anti-nutritional factors, especially saponins, which cause negative performances and degradation of intestinal health in some carnivorous fish species.
"Botanicals can contribute to alleviating inflammatory reactions caused by standard soybean meal and ensuring intestinal homeostasis. Through the newly developed product called Phyto AquaMeric (flavonoids and terpenoids), we demonstrated how it can contribute to reducing enteritis in salmon at the first segments of intestines and modulate the immune activity at the distal part," Fagnon explained. "These findings were corroborated by the increased performance of fish in such challenging conditions through good gut integrity for nutrient digestion and absorption. The same goes for other species by supplementing them with such active natural molecules."
Supporting the Latin American industry
Phytosynthese aims to support the Latin American aquaculture industry through efficient and scientifically demonstrated products. "We provide beneficial products but also services. We mainly focus our product development and know-how on valorizing nutritional alternatives offered by nature to reduce the use of drugs in the context of infectious diseases (bacteria, fungi, parasites and viruses), boost the immune capacity of fish, improve filet quality by natural antioxidant, and enhance liver or hepatopancreas function," Fagnon concluded.