The Asian Food and Feed Industry Association (AFFIA) will host the 7th edition of the Asian Insect Industry & Research Forum from July 12-14 at Kasetsart University in Bangkok, Thailand. The annual conference brings together industry experts, researchers and other stakeholders to discuss the latest developments in insect-based food and feed production. Aquafeed.com talked with Nick Piggott, president of AFFIA, to have a look at the Asian insect industry.
The association
AFFIA was formed in 2016 by a group of people operating in the insect space in Asia who saw the potential benefits of forming an association to represent the views and business interests of the insect sector in Asia. "IPIFF was recently formed in Europe and demonstrated the impact a coordinated body can have on shaping the future of the industry," Piggott said.
Current AFFIA membership is made up of the full industrial value chain, across both insects as food and feed stretching from Israel to Japan. This means farmers, processors, distributors, and producers of consumer products. AFFIA also has a number of researchers and NGOs which are active in the space, and its member organization size ranges from individuals to MNCs with more then 150,000 employees.
But how many insect producers are approximately currently operating in Asia? "It depends on how we define insect producers," Piggott said. "Thailand has a big informal cricket farming sector, with estimates from 1,200-20,000 individual farms. We also know that Vietnam has a big informal BSF sector, where small-holder farms grow BSF on their own organic waste and feed the larvae directly to their chickens or fish. We are aware of more than 50 companies in the region that could be eligible for AFFIA membership, of which 35 are members."
Insect production and challenges in the Asian region
Each year AFFIA conducts a members' survey and according to the 2022 survey, 28 companies were producing under 1,000MT of (fresh weight) insect products per year, and only two were producing 4,000-10,000MT of products. In contrast, only five of those companies forecasted that they would still be producing that same volume in 2025, four of them expect to be producing 1,000-4,000MT per year, seven of them expected to be producing 4,000-10,000MT, and seven expected to be producing over 10,000MT per year.
"Although the actuals in 2021 were relatively modest, with an estimated 46,000MT (fresh weight) of insects, that's expected to hit more than 150,000MT by 2025. This production is spread across both food and feed, with approximately 25% of members producing food applications. Of the feed producers, the majority of this goes into aquafeed, followed by pet food and swine feed, which are also expected to be the key drivers of growth in 2030," Piggott explained.
AFFIA members' survey also aims to identify key challenges being faced by the industry and highlight where they can target the support. "The biggest regulatory challenges being faced at the moment are around the approved substrates for feeding the insects. This is not so much on the production side but on the importer/user side," Piggott explained.
"The biggest market barrier is customer acceptance of the 'price vs performance' in animal feeds. While there is now extensive evidence that including insects in monogastric feeds improves the animals' overall performance, there are still challenges in convincing customers of this, possibly because the customer is usually a feed mill and the benefits are seen by the farm – there is an additional layer of communication required," Piggott said.
Asian countries have taken a very pragmatic approach to insect meal and oil, treating them largely the same as any other animal-based material – similar hygiene and safety requirements, quality testing, and registration requirements. "The European market is still suffering the hangover from the BSE crisis in the 1990s and treats all new ingredients with extreme caution. This has made it difficult for Asian producers to access those markets, but recently a number of Asian countries have been approved to export to the EU and UK," Piggott stated.
In terms of production, Asia has massive potential to become the 'bug basket' of the world for a multitude of reasons. As governments became aware of global supply chain fragility during the COVID-19 crisis, there are many programs under development in the region designed to support national and regional food sovereignty.
"These programs will support the introduction and growth of new producers as well as benefit existing manufacturers. They will also reinforce the existing advantages that producers in the region benefit from, including the low cost of land, labor and raw materials, an advantageous climate, and the biggest consumer market for the end products (of both food and feed). I don't see any reason that Asian insect production won't outstrip every other region within the next ten years," Piggott said.
The Asian Insect Industry & Research Forum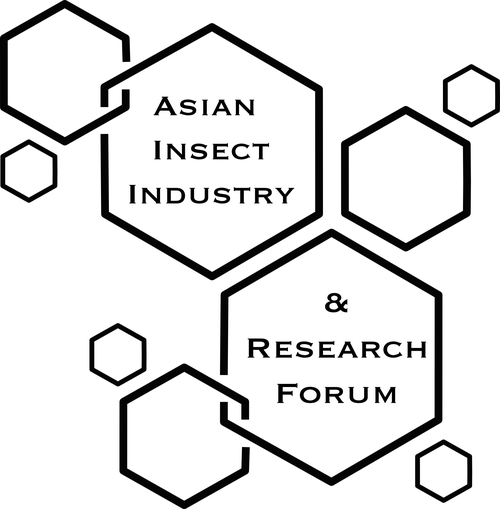 The 7th edition of the AFFIA annual event will take place from July 12-14 at Kasetsart University in Bangkok, Thailand. This year, the event will last three days and bring together industry experts, researchers, and other stakeholders to discuss the latest developments in insect-based food and feed production during a conference and multiple networking opportunities. The hybrid conference will include expert presentations and panel discussions covering five main themes: Health & Safety; Insect Products New Development & Research; Production & Processes - Best Practices; ESG, Sustainability and Investor Relations; and Regulatory & Market Access in the Region.
There will also be a small exhibition area to showcase all of the sector's new products, services and innovations. Lastly, insect-tasting and other interactive activities will be proposed to the participants offering more opportunities to engage and create connections for future collaborations.
"The Asian Insect Industry & Research Forum is Asia's premier event for the insect sector. Insects are the hottest topic in alternative proteins today, with a reach from animal feed to human food. The aquafeed industry remains one of the main partners of insect product manufacturers. Therefore, the Asian Insect Industry & Research Forum is a great opportunity for aquafeed companies to (re)connect with the actors of the Asian insect industry to engage in future collaborations. The AII&RF conference will also welcome expert speakers and researchers who will present their recent findings on the use of insect products in aquafeeds," Piggott concluded.
Find more information and register here.